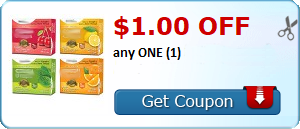 TIP: If your store is all out (mine was), get a Raincheck!
Once in awhile you'll get a B1G1 Free Coupon to use with a B1G1 Free store deal!
Right now at CVS (through 3/5), you can get two bags of Purina Beneful Dog Chow for just 37 cents each!!
Here's the deal:
You can print two coupons per computers, so you can do this deal twice!

Hurry, this coupon may reach its limit soon!